Music
Studio 8
Entertainment, Sound and Lighting Ltd.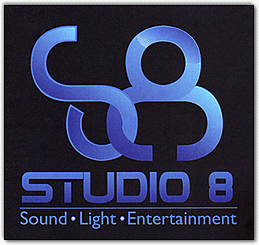 All those who book singer for wedding mass and DJ for reception with all professional equipment, can choose either a live singer for reception or light effect for FREE.

T&C
Valid on bookings made before end of April 2014.
Offer is valid through collaboration with Studio 8 and Kim Grech.


Studio 8 have special DJ's for weddings with over 23 years experience and operation. We provide the music that you would like for your special day.


Testimonials:

#Lorran- 24th may 2014 - Italy
Wonderful voice Kim Grech and very professional the Dj.
Thanks for everything... My wedding was perfect

#Ruth Mifsud - 25th May 2014 - Luqa
It was very good. Thank you

# Marco Bartolo - 9th April 2011
Your Ave Maria was very stunning and performance was perfect. Very glad you were part of our ceremony. Thanks a lot and keep it up;)

#Grech Annette - 23rd October 2012
Very beautiful and great voice too... keep it up Kim.

# Danica Farrugia - 26th April 2014
Thank you...nice voice... we really enjoyed it..xxx.


We can offer the best price on :

Dj's,
Event lights,
Smoke machine,
Stages,
Sound equipment,
Projectors,
Set ups for bands,
Generators,
Animation for children at weddings or children's party,
and anything to do with Entertainment.



We will make your day a one to remember for all.










Contact Details
(+356) 9940 9599 , (+356) 7983 2846

Let others know about this page! Share it: