Bridemalta.com is Malta's fastest growing wedding website, bringing you the most complete range of services to help you plan your perfect wedding.
Based on a site originally developed in February 2002 to serve the Wedding Clothes sector, today's BrideMalta.com enjoys a well deserved reputation as Malta & Gozo's most helpful wedding website. The website is a complete wedding portal for local and foreign couples getting married in the Maltese Islands and setting up their first home locally. It provides detailed information about more than 200 vendors and offers contact information of the 1400+ local wedding vendors. This apart from a wealth of articles, tips & advice covering the organiser, reception, carpet, invitations, catering, wines and spirits, cocktails, souvenirs, wedding list, clothing, jewellery, flowers, music, cars, karozzin, photos, video, beautician, hairdresser and the honeymoon.
Bridemalta.com receives 250+ unique visits a day, to date being visited by over 1.5 million couples. In keeping with our commitment to help couples plan their perfect wedding, we provide updated wedding-related content to local internet directories, websites, newspapers, magazines and TV programs. Bridemalta also works hand-in-hand with government departments and local organizations such as the Cana Movement and sponsors minority events such as pageants and talent competitions.
BrideMalta.com is powered by Cre8Solutions. With a combined experience of 25 years , our team is made up of highly qualified professionals, all experts in their field and with an extensive portfolio in:
Software Development
Website development
Graphic Design and Animations
Computer Support
Networking and Consultancy Services


And yes, we're all married...
We hope to be of the best possible service to you - please feel free to contact us by
clicking here
or calling us on 99408195 or 99446120.
Sincerely,

---
BrideMalta is pleased to have won the following awards:



---
BrideMalta is pleased to bring you maps courtesy of:
---
BrideMalta is pleased to associate individually with the following partners:
Saying "I do" in Malta
Blog about Malta by Morten Wedén, promoting Villa Wedéna.
Aloha! Hawaiian shirts, wedding dresses, matching wedding kid's Clothes - Hawaiian Wedding Place
Aloha! We offer beautiful Hawaiian wedding shirts, wedding dresses, kid's matching wedding clothes and gifts from Hawaii. Wholesale discounts available.
Reference Malta
Reference Malta
Jazz Bands from Midsummer Music
Jazz Bands for weddings, dinners & corporate events throughout England, Wales & Scotland. Also String Quartets, Party Bands, Ceilidh Bands & more...
cheap wedding expert
Money saving ideas and tips for your wedding.
Index Bridal
Online Wedding Directory and Resources.
Diaper Cakes
Pamper your baby with stylish diaper cake designs for new and expecting mommies with a variety of sizes and styles to choose from.
NYC Camera Store
42nd Street Photo is located in the heart of New York City and has some of the best prices on digital cameras and accessories.
Malta Taxi Online



The online service that allows you to book your travel arrangements in Malta online, in advance. From a taxi waiting for you at the airport on arrival. (Flight tracking available to do this.) to the assurance of a timely arrival at a ceremony or celebration, use Malta Taxi Online for all your needs.
Conference Venues Malta
Business Meetings Malta, will organise your conference, congress, business meeting, product launch, sports tournament or concert in Malta. With our unique expertise in the organisation of business meetings, events, incentives and conferences in Malta, we are offering the finest selection of quality hotels, restaurants and conference facilities. Call today for our free Conference Venue finding service.
Maltainsideout
Maltainsideout is an online magazine giving insider info on visiting, living and working in Malta.
Property for Sale in Malta
CNW Property provides residential, luxury, and commercial property for sale in the Maltese Islands.
Official Wedding Guide
Official Wedding Guide covers a diverse range of products and services that are available to create your dream wedding day.
Wedding Directory, Wedding Planning
http://www.conciergemalta.webs.com/
Malta's best expert offering Concierge services online. Benefit on our discounted online offers on Sightseeing trips, tours, carhire, transportation, cruises and much more.

Friendly Wedding Directory
A directory of wedding related websites and companies.
www.friendly-wedding-directory.co.uk
Wedding Planning Advice from Wedding Chaos
Avoid the chaos - plan your wedding with Wedding Chaos!
http://www.weddingchaos.co.uk/
Bridal Shower Favors
We specialize in unique bridal shower favors. We offer elegant selection of unique wedding favors and wedding cameras for your wedding receptions.


A personal non-commercial site. Browse through stamps from the past 165 years.
Wedding Favours Directory
A directory of websites and companies selling wedding favours.
www.friendly-wedding-directory.co.uk
www.mywedding-online.com
Find a disc jockey, videographer, or photographer in our online entertainment businesses database. We have ideas for your wedding, reception and party event.
Ringway Villa with Swimming Pool in Mellieha, Malta
Situated in a beautiful prime spot of Mellieha, Ringway Villa is an ideal choice for your leisurely stay or relaxing getaway in Malta. Whether you are with a big family of 16 or just...

Online Wedding Planning
Bridalocity offers online wedding planning for brides while they are planning their wedding.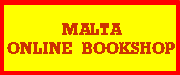 Maltese publications via a secure server. Shop prices, personalised delivery to any local address. FREE newsletter


Bow & Ribbon is the website that provides practical and innovative souvenirs for all those celebrating their wedding, engagement, graduation and any other special occasion. We will make sure that your guests will appreciate, keep and use the souvenir you choose to remind them of your special occasion. Congrats!
Malta Buy Property
Help & Advice on Buying Property in Malta
Hayden Croft
Hayden Croft wedding bands are individually crafted one at a time, every time. See the wedding band you love? We'll custom make it for you. In your size. In your style. In your material. All for the same price as an ordinary ring!
Malta art music entertainment events
Manicmalta.com
Malta-Car.com
Malta Car Hire Portal - Instant car rental in Malta.
Luxurious Wedding.com
Online Wedding Planning, Custom Invitations, Event Designers, Wedding Photojournalism, Custom Aisle Runners, a national wedding resource for creating a spectacular event.
Wedding Gazette
Transform your wedding inspirations into reality with helpful articles on wedding flowers, bridal showers, wedding favors, making a budget, dealing with Mom, and more. Free newsletter contains wedding trends, tips, shopping, and advice.
The Wedding Book of Ceremonies www.weddingsweddings.com
The largest and most comprehensive wedding ceremony book available, anywhere.
Robert Joy
The Wedding Tracker www.theweddingtracker.com
The Wedding Help Line www.weddinghelpline.com
Cana Movement www.canamovement.org
Maltavoyager.com www.maltavoyager.com
Weddings Abroad: Cyprus - Italy - Mexico - Malta & more destinations.
http://www.strictlytablesandchairs.co.uk/wedding-theme-ideas/
Destination Weddings www.thebridalconsultant.co.uk
We organise and co-ordinate weddings in some of the most desirable locations in the world, New Zealand, Mauritius, Seychelles, Africa, France, Santorini, Zakynthos, Cyprus, Gibraltar, Spain, Turkey, Malta and Italy.
Wedding Gowns And Dresses www.wedding-gowns-dresses.co.uk
A Specialised directory of UK Wedding Gown and Bridal Dress suppliers